· 8 min
Here's the deal with moving cross country.

Most people either overpay for expensive moving companies or they do way more backbreaking work than necessary just to save a few dollars.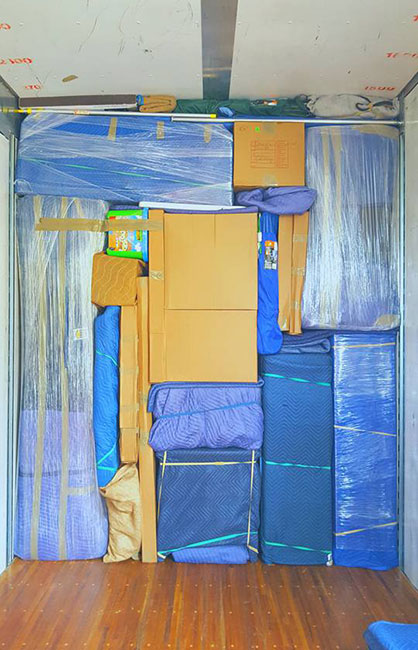 The truth is…
There are a TON! of different options for moving coast to coast.
The best option for your move depends on your budget, the requirements of your move and how much work you're willing to do.
Luckily, our team here at jv movers has spent years figuring this all out for you.
In this guide, we're going to break down all the different options to make your cross country move as painless as possible without breaking the bank.
If you want to skip around, here's a quick reference to each section.
QUICK REFERENCE
How much does it cost to move cross country?
Preparing for a long distance move
What's the cheapest way to move cross country?
Moving cross country in a rental truck
How to use freight shipping to move coast-to-coast
Using a portable storage container to move cross country
Hiring an interstate moving company
Additional moving options and resources
Alright, let's dive in.
How much does it cost to move cross country?
The table below will give you a rough idea of what you can expect to spend on different cross country shipping methods.
| | 1 Bedroom | 2/3 Bedroom | 4/5 Bedroom+ |
| --- | --- | --- | --- |
| Rental Truck | $2,000-$3,000 | $2,500 – $3,500 | $3,500+ |
| Freight Trailer | $1,500 – $2,000 | $2,000 – $3,000 | $3,500 |
| Moving Container | $1,500 – $3,000 | $1,500 – $3,000 | $6,000+ |
| Moving Company | $1,500 – $3,500 | $4,000 – $7,000 | $8,500 |
Yeah, we know. Moving is expensive.
Understanding the variables that go into move pricing can help you control costs.
Here's a list of some major pricing factors.
Size of the move: the more stuff you move the more it will cost. Plain and simple. To ship a one bedroom cross country you're looking at spending at the very least around $1,500. Larger moves can cost significantly more.
Supply & demand: moving to a popular city? Chances are quotes will be higher in high demand areas.
Access issues: if parking or pulling a large truck up to your residence is an issue, it may limit your moving options. Moving companies will typically charge more in these cases as well.
Time of year: mid-May to early September is considered the busy season in the moving industry and you can expect to pay 30-40% more to move.
Bulky items: hot tub? Pool table? Gun safe? Yeah, these items are a pain to move and will cost extra $$.
Region of the country: if you're moving to a rural region far from a major highway, or close to a US border, it's likely to cost you a little more.
Move dates: the beginning and end of each month tend to be in higher demand and more costly to move. Weekends also typically come at a premium price.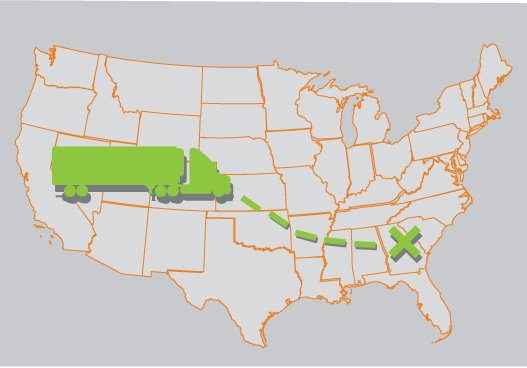 LONG DISTANCE ADVICE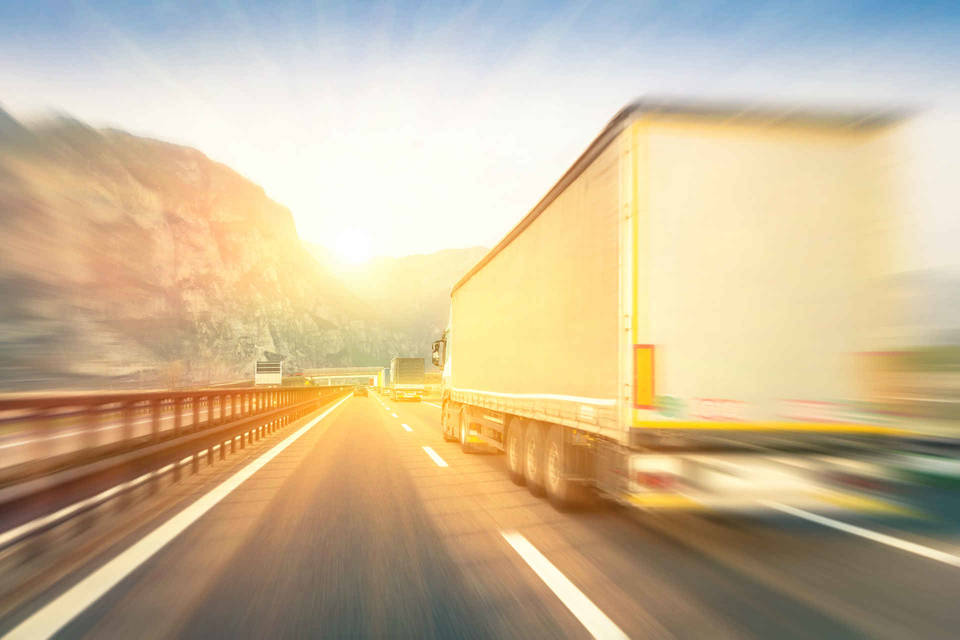 Our Top 5 Long Distance Movers of 2020
500 interstate moving companies, 3 months of research, cross-referenced reviews, license data, insurance data, and federal complaint records.
READ MORE
BUDGET ALTERNATIVES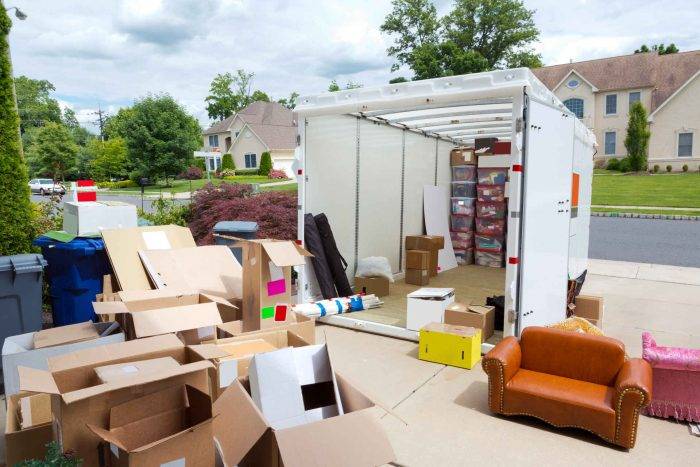 2020 Best Moving Containers & Storage Companies
We spent 260 hours researching moving container and storage companies to find the best prices, best customer service, and fastest deliveries so you don't have to.
READ MORE
Preparing for a cross country move
Planning a long distance move is tedious and takes longer than most people expect.
Before you start looking at companies, take the time to think through the details of your move.
Here are a few things you should consider…
Put together a "move, trash, donate, sell" list. Obviously, you need to know what you're actually moving. Don't wait until the last minute to figure this out. Create a list of everything you have and determine whether to move, donate, trash or sell each item. If you're moving a family, this list will help everyone get on the same page.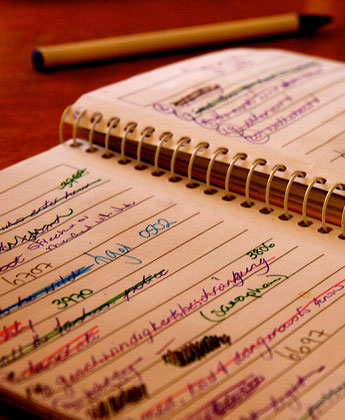 Nail down a move-out date. Do you need to move on a specific day? Can you move anytime within a week? Flexibility with your move date can save you money. It's always a good idea to at least give yourself a one-day cushion just in case.
Pick a move-in date. How fast do you need everything delivered? Unless you're driving everything yourself, most cross country moves are going to take 10-14 days to get delivered. If you don't have a place to live already lined up, you'll want to consider what options are the best for storage.
Know all your move-out/in policies. Does your apartment or homeowners association have requirements when it comes to moving? Parking restrictions, elevator reservations, insurance requirements? Talk to your landlord or a neighbor.
Ballpark the dollar value of everything being moved. To help you think through insurance options, you'll want to understand how much everything being moved is worth. Websites like EBay and Craigslist can help you determine the value of used items.
Now that you've got a clearer idea on the specifics of your move, you need to set a budget.
We recommend using our cross country moving cost calculator to get a quick idea on different moving services and pricing.
You'll also want to include travel expenses, housing expenses (cleaning services, security deposit), packing material expenses (boxes, tape, etc.) and any other move related costs into your total move budget.
What is the cheapest way to move out of state?
Now for the real fun, figuring out the most affordable way to move.
Below we'll compare each cross country moving option based on affordability, delivery time, storage options, insurance and convenience.
This comparison assumes you are moving at least some furniture. If you're only shipping boxes, check out our box shipping guide to find the best options.
JV Movers understands that moving across the state can be overwhelming, but this doesn't mean that the move itself needs to be difficult. Let us handle the entire move for you, so you can focus on other important matters. intrastate movers free moving estimate
Our Intrastate Mover free moving estimate full moving service starts with a free consultation. Our moving expert will help you to fully understand the moving process and answer any questions that you may have free moving estimate
We provide an initial consultation at no cost, and work with you to provide a intrastate moving service plan and schedule that is convenient and timely. Our expert consultant will be happy to help with any questions, and to give you the guidance you need to make your move stress-free.
If you prefer to pack your own belongings, our professional moving team can still load and transport them safely to your new home. While most customers prefer our no hassle, full-service moving, we can work with you to meet your budget if needed.
Our professional movers stay with your belongings throughout the entire process and all the way to your new home to assure that your valuables arrive
in perfect condition.